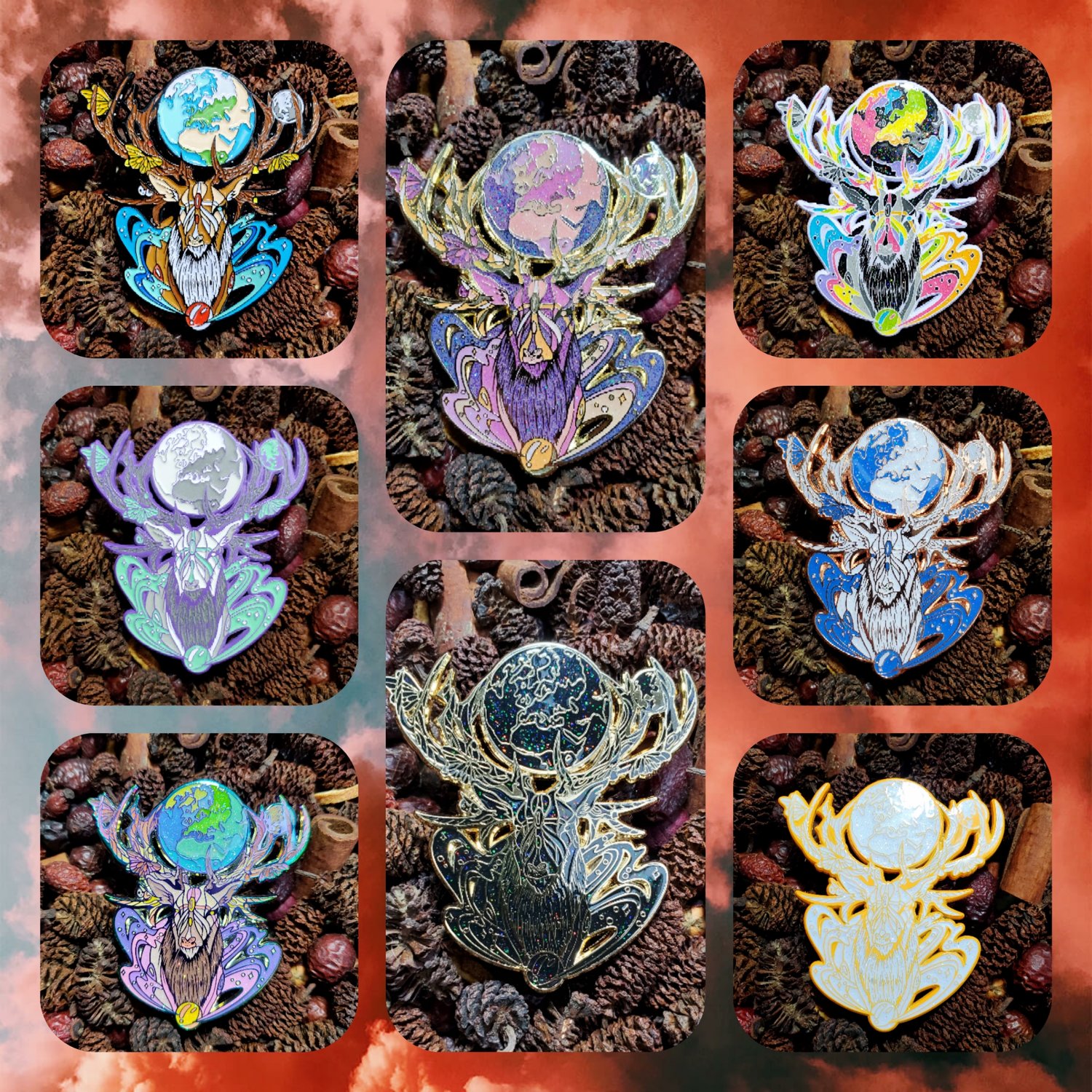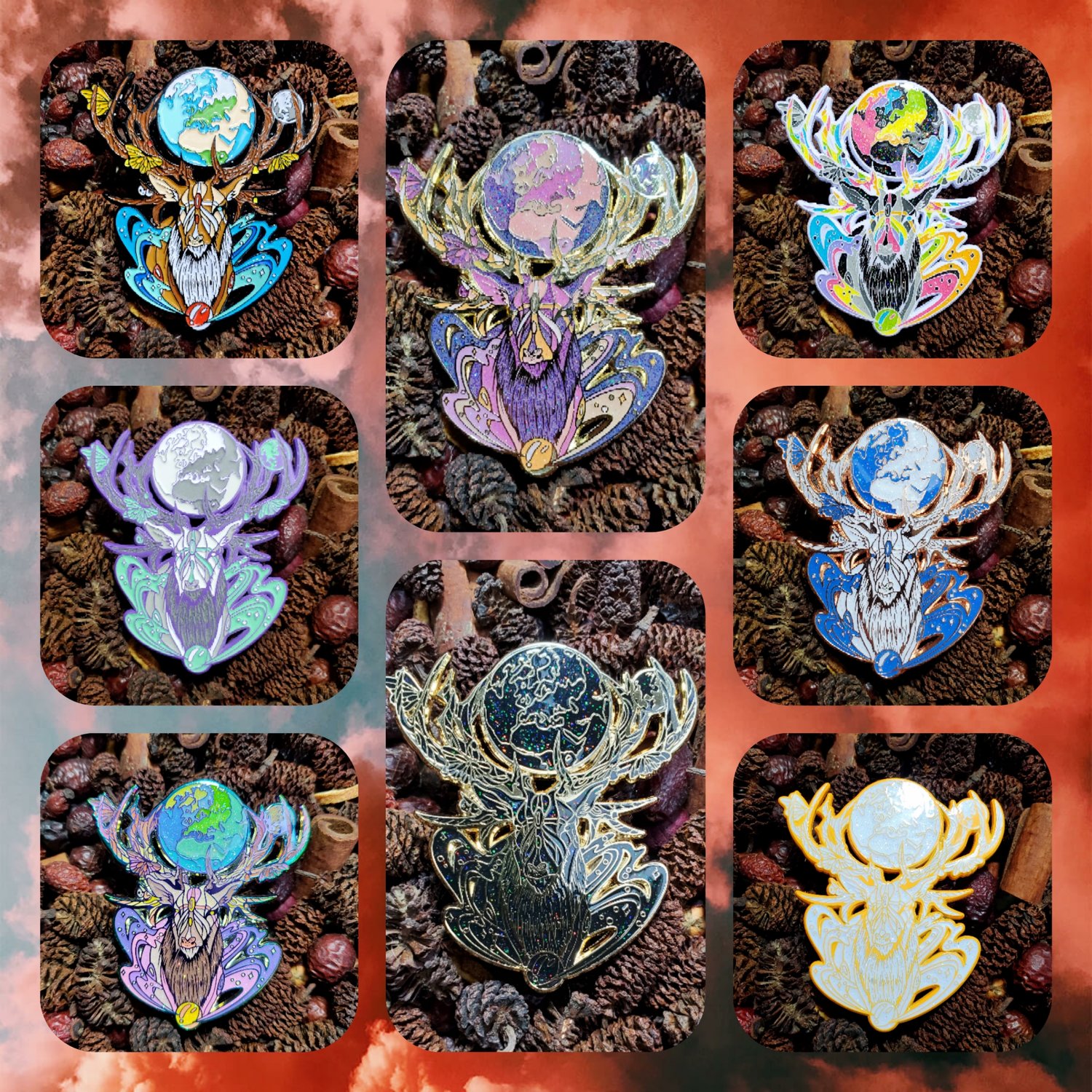 🦌🌌 Spirit Elk COLLECTORS SET 🌌🦌 (LAST ONE)
$195.00 USD / Sold Out
More pictures can be found in our Facebook group Conjuring Creations Collection
@ https://m.facebook.com/groups/conjuringcreationscollection/permalink/1004858016659496/
Collectors Set will include 1 of each pin pictured (8 total) and will be a matching number set!
Shipping will be $6 on these and i might have to ship them in a box.
"Spirit Elk" The Earthly Savior - Drop / Release Info!
🦋🌕🦌🌌🌏
Conjuring Creations Collection
These will drop this Friday December 11th @ 7:15 pm est, 6:15 pm cst, 5:15 pm mst, 4:15 pm pst. Set those alarms!
The Spirit Elk is the protector of the Earth, God of life and death, it plays an important rule in everything that is living and everything that will secede to live.
It's blood is said to be able to cure any ailment known to man. When it walks, wildflowers sprout, grow and die from wherever its cloven hoofs land; with a soft exhalation, it can kill or revive. The most beautiful natural wonders of the world where formed where the Spirit Elk has traveled and spent most of its time.
Sets and blind bagged singles will be available, we will do our best to ensure there are no doubles per order of singles!
1 set per person and no purchase limit on singles!
8 variants total.
Each will be $25 + shipping for the order
Sets will be $195 + shipping for the order
Each is 2.8" at furthest points.
3 rubber backings on each for security.
In order of pics:
•OG LE - 90 (Black Dyed metal)
•Royal LE - 80 (Gold Metal, Glitter, Red Glow, Epoxy)
•White Candy LE - 70 (White Dyed Metal, Glitter, Green Glow, Epoxy)
•Purple Rain LE - 60 (Purple Dyed Metal, Blue Glow)
•Albino Winter LE - 50 (Copper Metal, Blue Glow, Glitter, Epoxy)
•Utopia LE - 40 (Anodized Metal, Green Glow, Glitter, Epoxy)
•Galactic LE - 30 (Gold Metal, Glitter, Epoxy)
•Opal Citrus LE - 25 (Orange Dyed Metal, Glitter, Green Glow, Epoxy)
Conjuring Creations Collection x TDS Designs
❤
Www.conjuringcreations.com
Www.conjuringcreations.com
Www.conjuringcreations.com