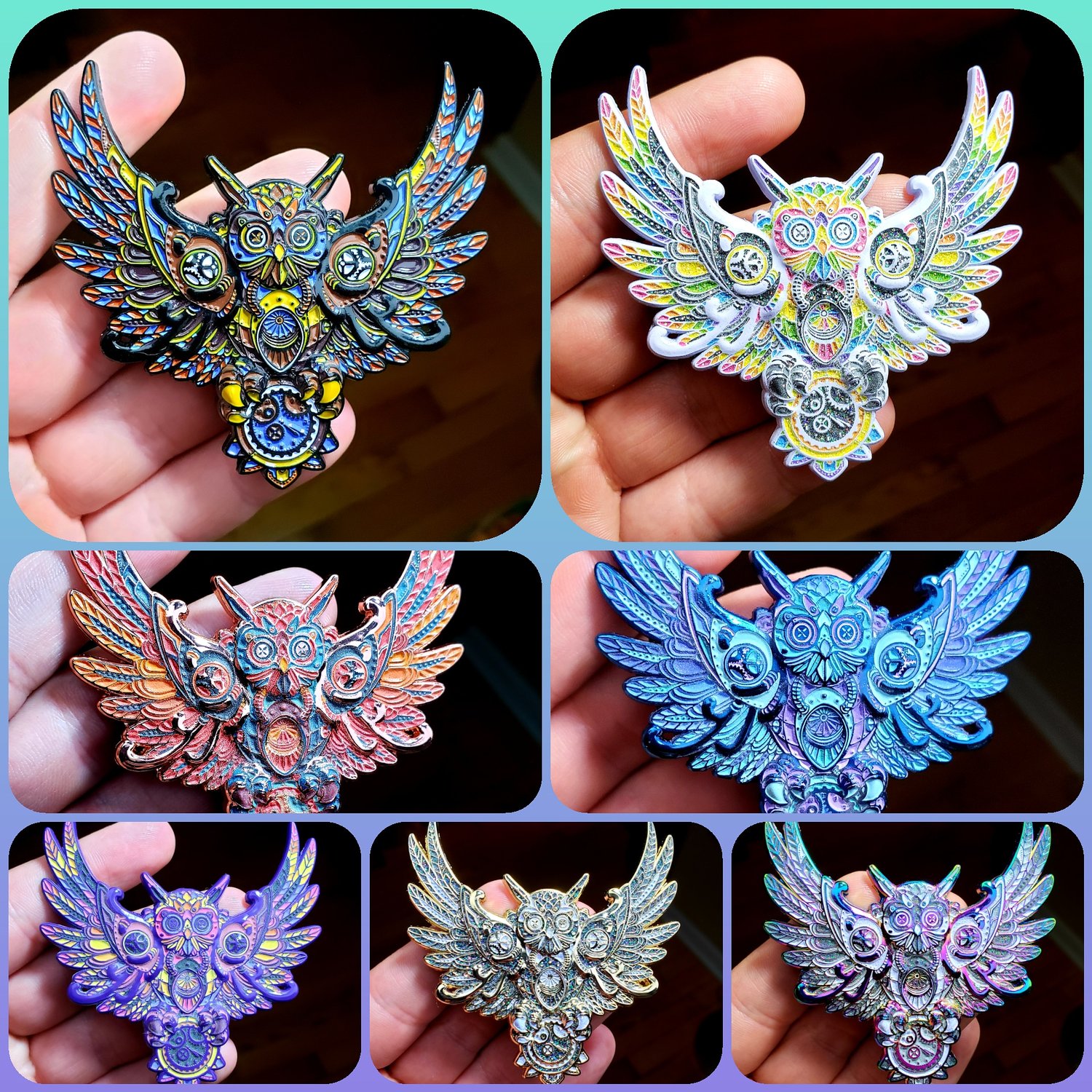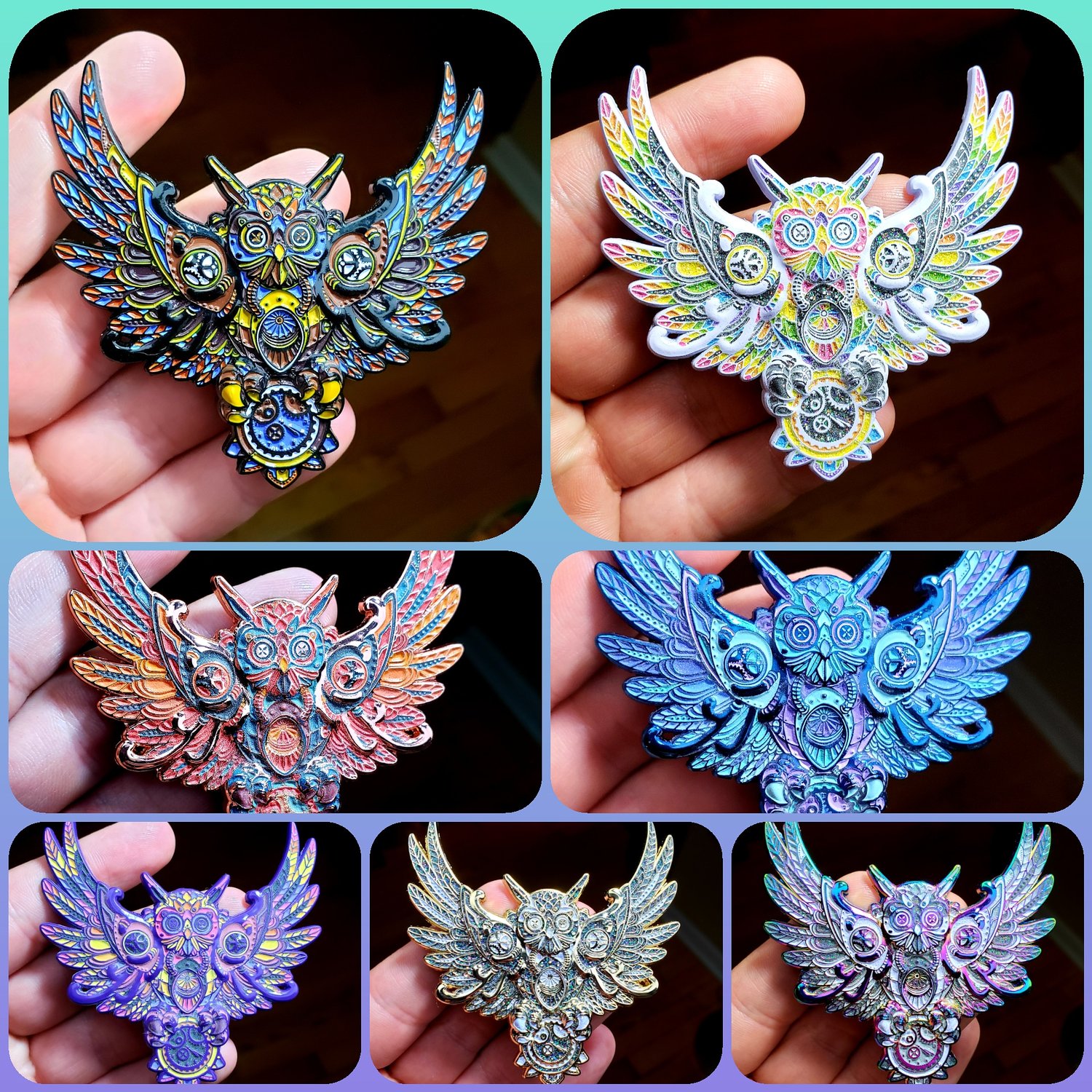 Mecha Timekeeper Blind Bag (1 per person)
$30.00 / Sold Out
🦉⚙ Mecha Time Keeper Leftover Drop Info ⚙🦉
Conjuring Creations Collection x Munkie Strike
These will all drop this Friday: 7/12
9pm EST, 8pm CST, 7pm MST, 6pm PST.
Only Singles will be avaliable, all singles will be
1 PER PERSON and blind bagged.
If you already scored at Forest we ask you sit out for the first 15 minutes, if there are any left over after 15 minutes anyone can feel free to go for 1 more! No sets will be releasing publicly.
Blind bagged singles will be $30 each + shipping.
There are less than 100 of these left, please be cool and abide to the one per person rule so the likelihood of them going to more homes is higher.
All orders to be shipped monday!
Each is 3D and 3" at the widest point
(In order of pictures)
LE 45 - OG (Black Nickle Metal)
LE 35 - White Candy (Glitter, Full Glow)
LE 30 - Fire (Copper, Full Glow)
LE 30 - Ice (Blue Chrome, Full Glow)
LE 25 - Electric (Purple Metal, Full Glow)
LE 25 - Black Hole (Gold Metal, Glitter)
LE 20 - Opal (Anodized, Full Glow, Glitter)
Www.conjuringcreations.com