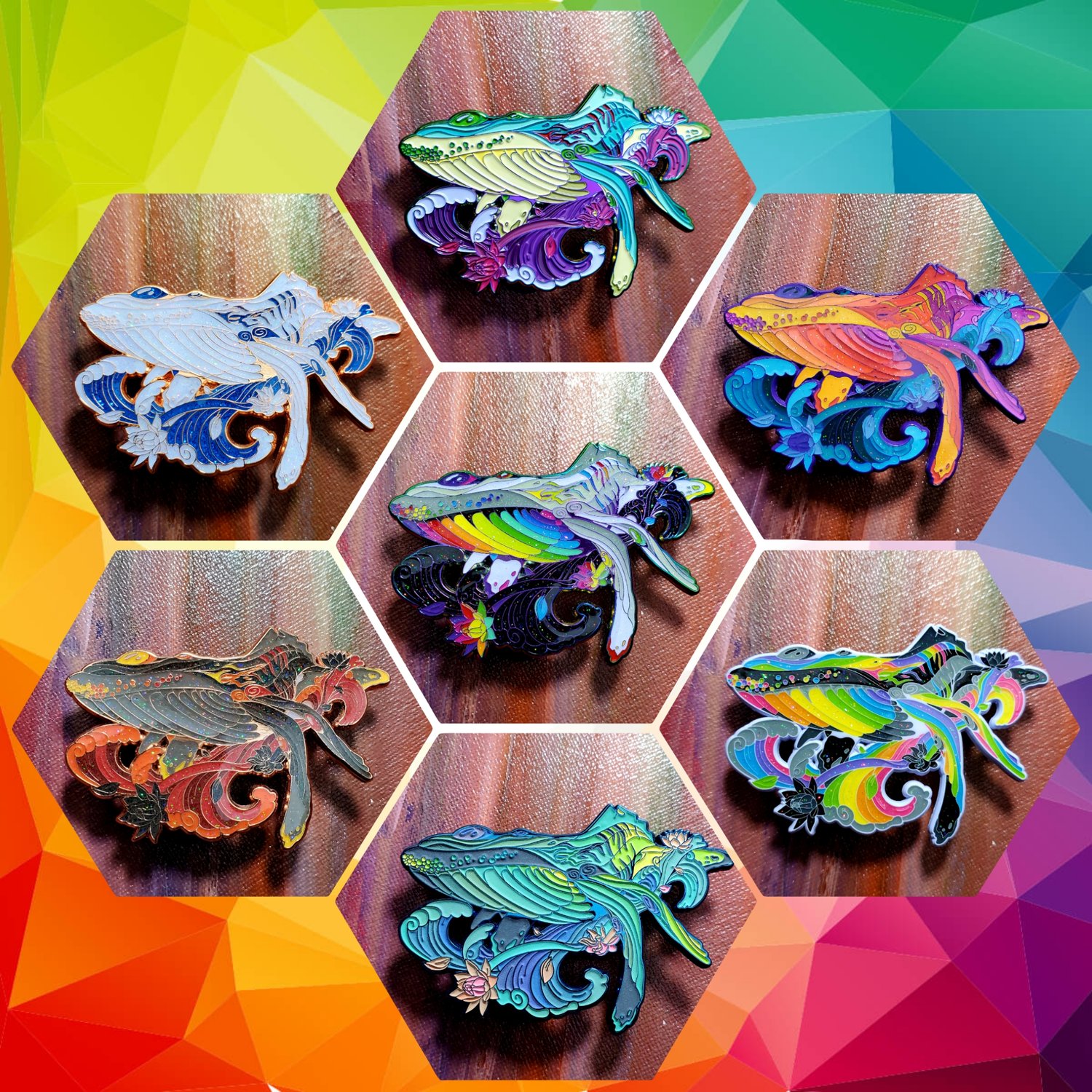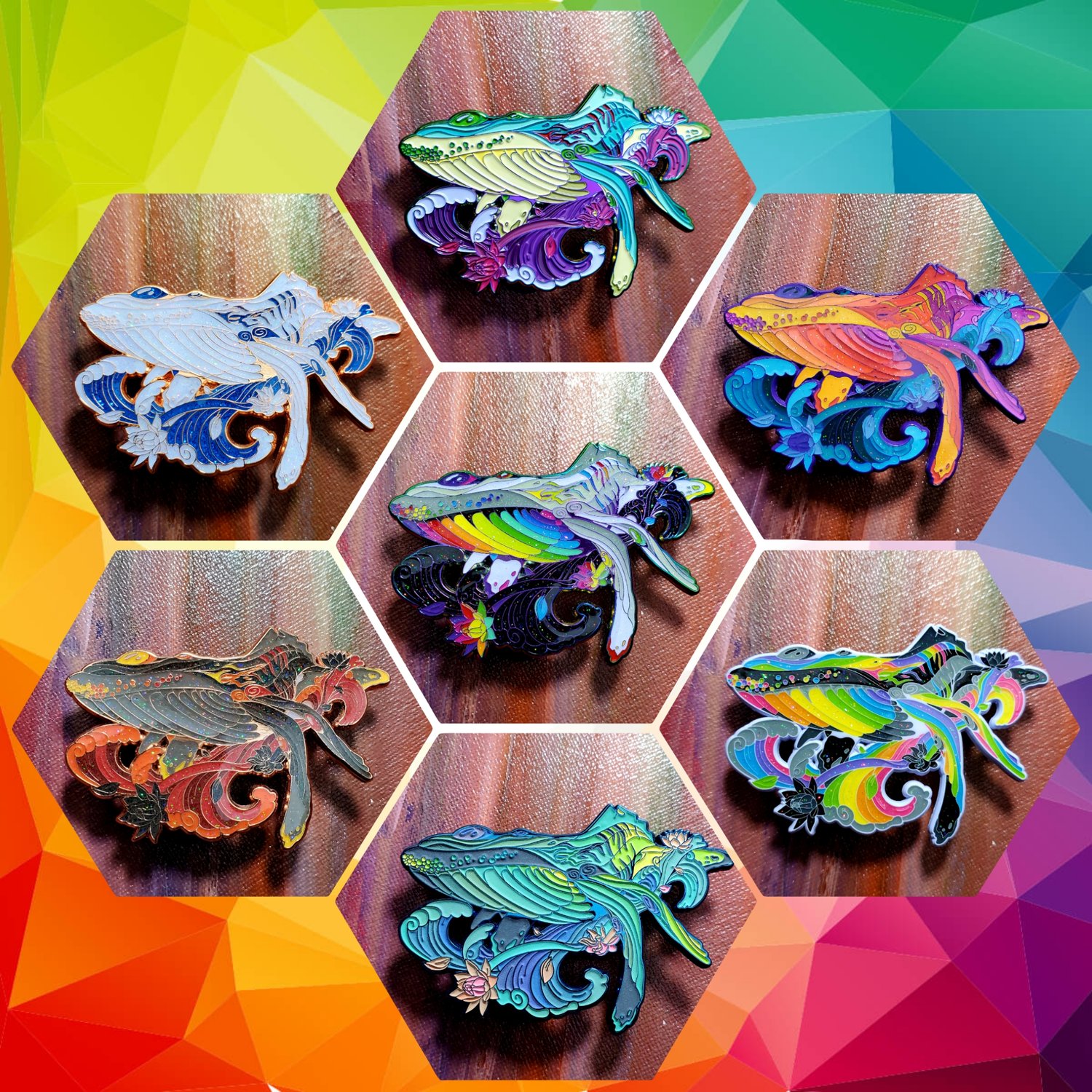 Flow Rider Collectors Set
$210.00 USD / Sold Out
‼ All 7 pins pictured imcluded, see all details below ‼
🐋🐳🌊 Flow Rider drop / release info! 🌊🐳🐋
Conjuring Creations Collection x TDS Designs
These will drop this Thursday June 25th @ 7:15 pm est, 6:15 pm cst, 5:15 pm mst, 4:15 pm pst. Set those alarms!
Singles and collectors sets available.
Singles will be $30 + shipping each.
Collectors Sets will be $210 + shipping each and include all 7 pins pictured.
Singles will be blind bagged, no limit on how many can be purchased.
1 set per person and if you snag a set please sit out on the singles.
⭐
Each is 2.8" at the furthest points.
3 Rubber pin backs
Each is back stamped and laser engraved with LE #
(In order of pictures)
LE 55 - Majestic
(Anodized Metal)
LE 45 - Water Lily
(Purple Dyed Metal, Blue & Green Glow, Glitter, Epoxy)
LE 40 - White Candy
(White Metal, Glitter, Green Glow, Epoxy)
LE 35 - Electric Coral
(Blue Chrome Metal, Green Glow)
LE 30 - Sand Bar
(Copper Metal, Glitter, Red Glow, Epoxy)
LE 30 - Righteous
(Copper Metal, Blue Glow, Glitter, Epoxy)
LE 25 - Exhalted
(Anodized Metal, Green Glow, Glitter, Epoxy)
Www.conjuringcreations.com
Www.conjuringcreations.com
Www.conjuringcreations.com